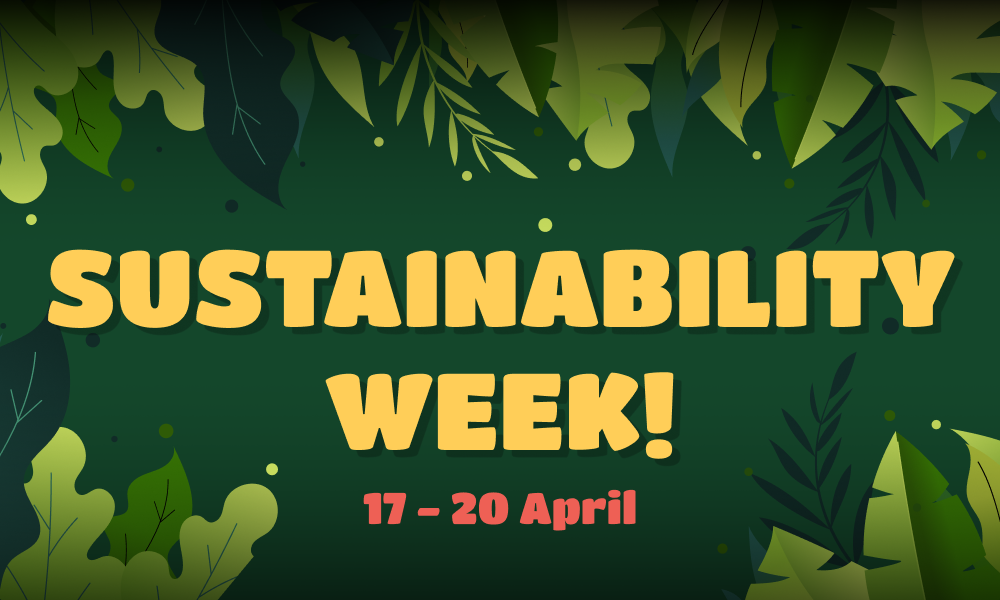 Event information
🌍🌿🌱
Join us for Sustainability Week!
🌱🌿🌍
Don't miss out on this exciting week of events promoting sustainability!
Monday 17h
-
Introduction Borrel
🎉 -Get ready to dive into Sustainability Week by socialising with snacks and drinks and listening to a presentation about sustainable student life!
Tuesday 18th
-
Vegan Coffee Morning
☕ - Enjoy a cup of coffee and vegan snacks while learning about the positive impact of plant-based living.
Wednesday 19th
-
Sustainable Progressive Dinner 🍽️
- Indulge in a delicious meal made from locally-sourced, sustainable ingredients.
Thursday 20th
-
The Great Vegan Bake Off TAD
🧁 - Get creative with sustainable ingredients and win prizes!
-
Movie Night 🎥
- Watch a thought-provoking film (Don't Look Up). Snacks are on us!
Wednesday 19th and Thursday 20th
-
Clothing & Item Swap
👚♻️ - Bring your gently-used clothes and items to exchange for something new-to-you.
All Week
-
Photo Hunt 📷
- Participate in a fun photo challenge and showcase your sustainable lifestyle.